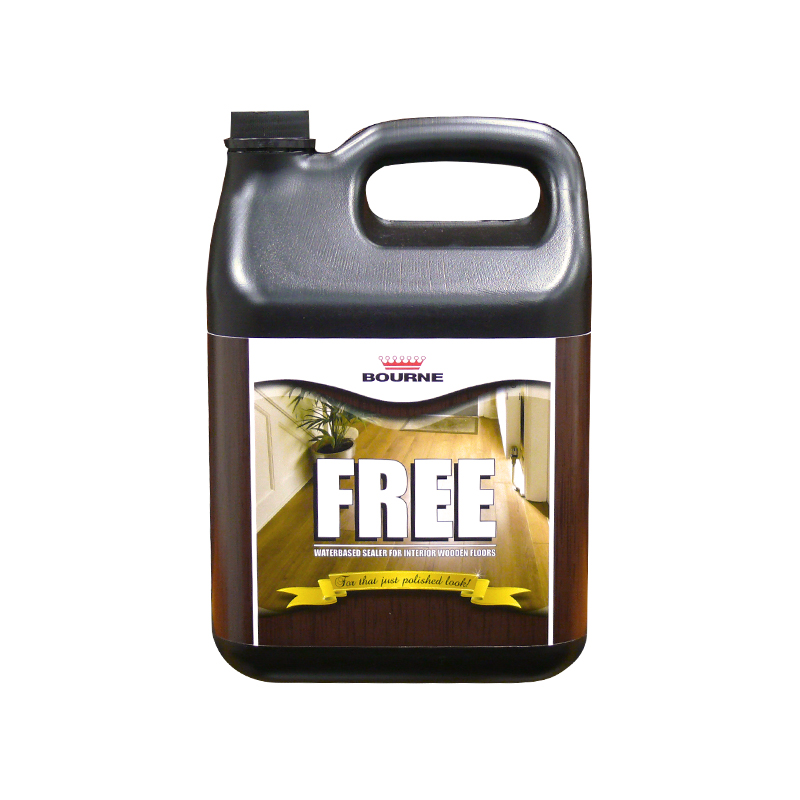 Bourne Free is an environmentally friendly, tough, 100% water-based Polyurethane sealer, which is ideal for surface treatment of wooden floors, in commercial and domestic areas. It is easy to apply, does not darken or yellow with age. Bourne Free produces a beautiful, easy to maintain finish, while providing a safe non-slip surface which will never need polishing as its durability lasts up to 5-10 years with standard domestic traffic after a two coat application.
Suitable For Use On:
Interior wooden floors only.
Not Suitable For Use On:
Exterior woodwork.
Available Pack Size:
5lt, 25lt