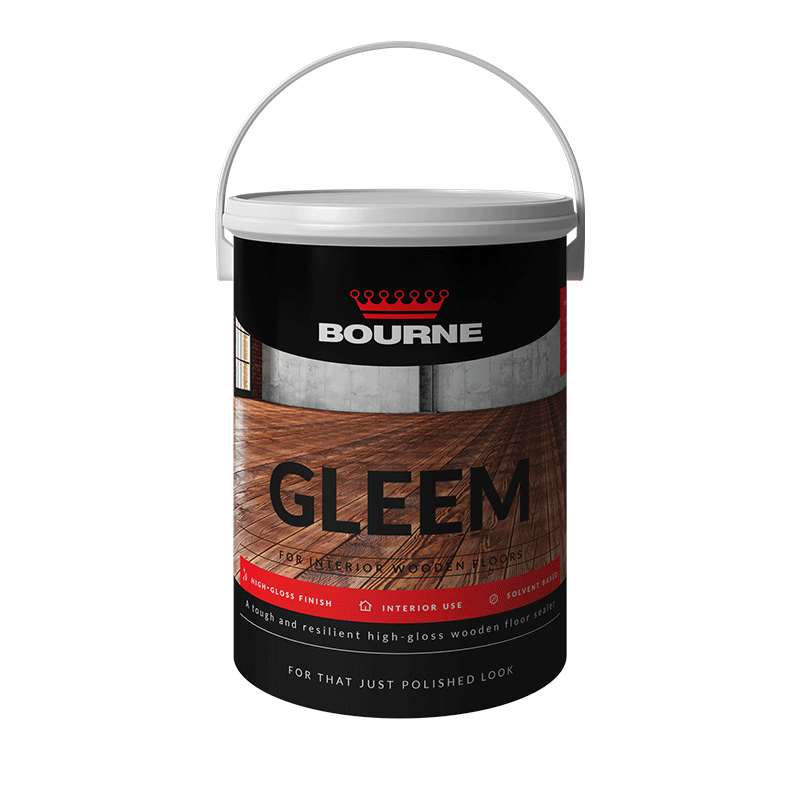 Bourne Gleem is a high-gloss, tough and resilient wooden floor sealer which does not darken or yellow with age. Bourne Gleem is easy to apply and produces a beautiful, easy to maintain finish, while providing a safe, non-slip surface which never needs polishing.
Suitable For Use On:
Interior wooden floors only.
Not Suitable For Use On:
Exterior woodwork.
Available Pack Size:
5lt, 25lt