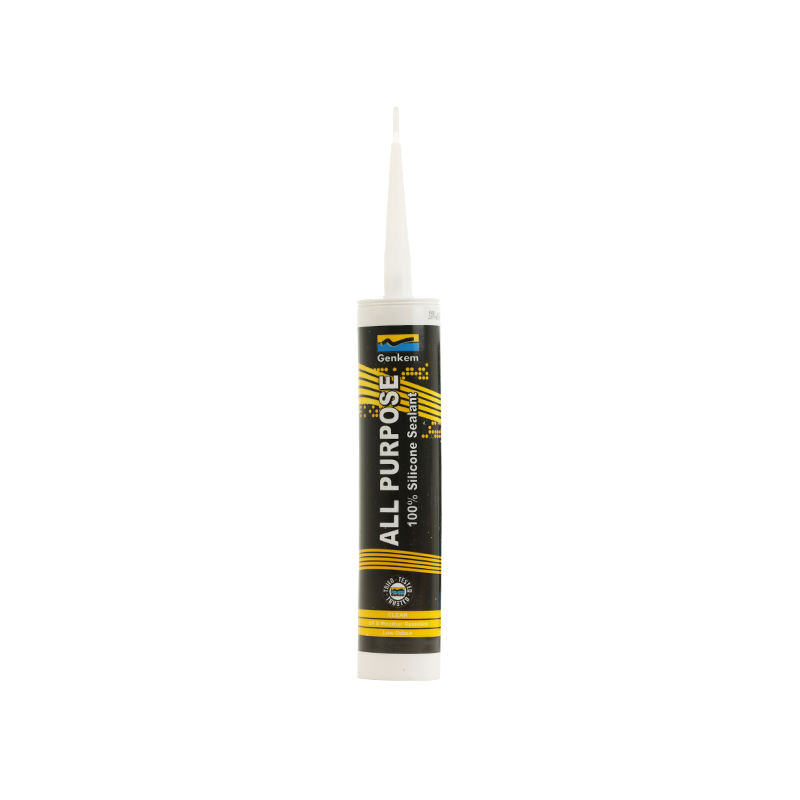 ALL PURPOSE SILICONE SEALANT
Genkem Silicone Sealant is a mould resistant, general purpose, clear silicone sealant designed for general indoor and outdoor sealing around the home.
Suggested Uses:
Seals and repairs around baths, hand basins, kitchen sinks and showers.
Adheres to glass, ceramic, most metals, porcelain, painted surfaces and most plastics.
Seals around roof flashings, skylights, gutters and downpipes and window frames.
Ideal for plumbing seals.
Available Pack Size:
280ml