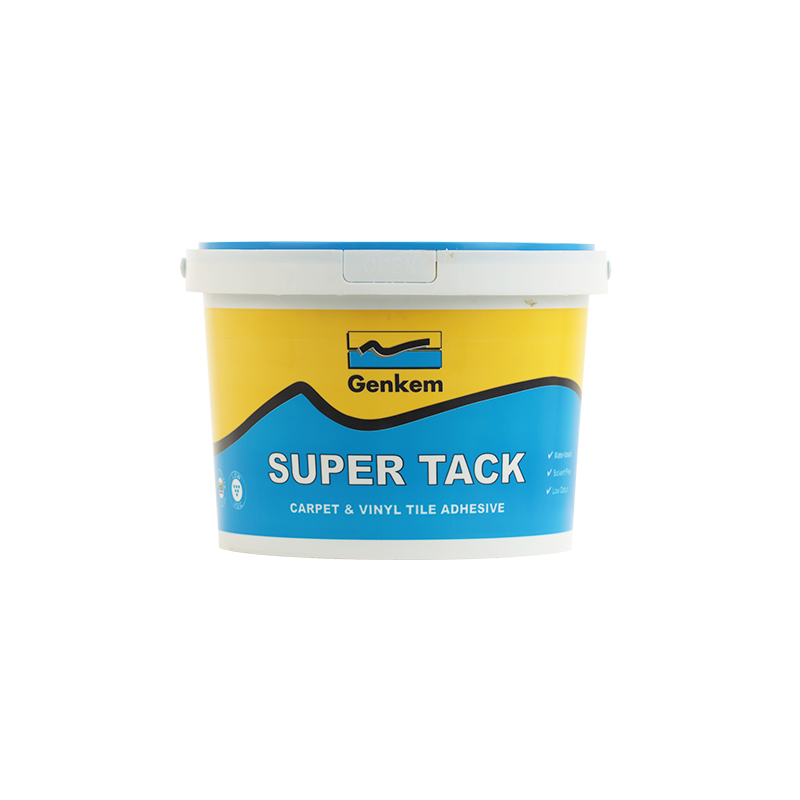 Genkem Super Tack is a water-based, high performance, solvent free acrylic carpet and vinyl tile adhesive. Easy to use and complies with the Green Council Specification of low VOC. Genkem Super Tack is perfectly suited for areas such as hospitals, schools, hotels and restaurants; as well as in areas where low odour applications are paramount. Due to its environmentally-friendly properties, the area is safe to be occupied immediately after application. Genkem Super Tack is specially formulated for fixing plasticized floor coverings such as PVC sheet and tiles, cushioned vinyl, polypropylene based products, smooth rubber up to 2.5mm with sanded backing, cork up to 4mm thick, carpets with PVA, PU latex and textile backing and high density foam backed carpets to existing smooth sub-factors such as concrete, sand-cement screed and plaster, primed gypsum plaster and screed, treated wooden floors, bitumen surfaces and self-levelling screeds .
Suitable For Use On:
PVC, polypropylene, rubber, cork, polyurethane, high-density foam, and a variety of textiles.
Available Pack Size:
5lt