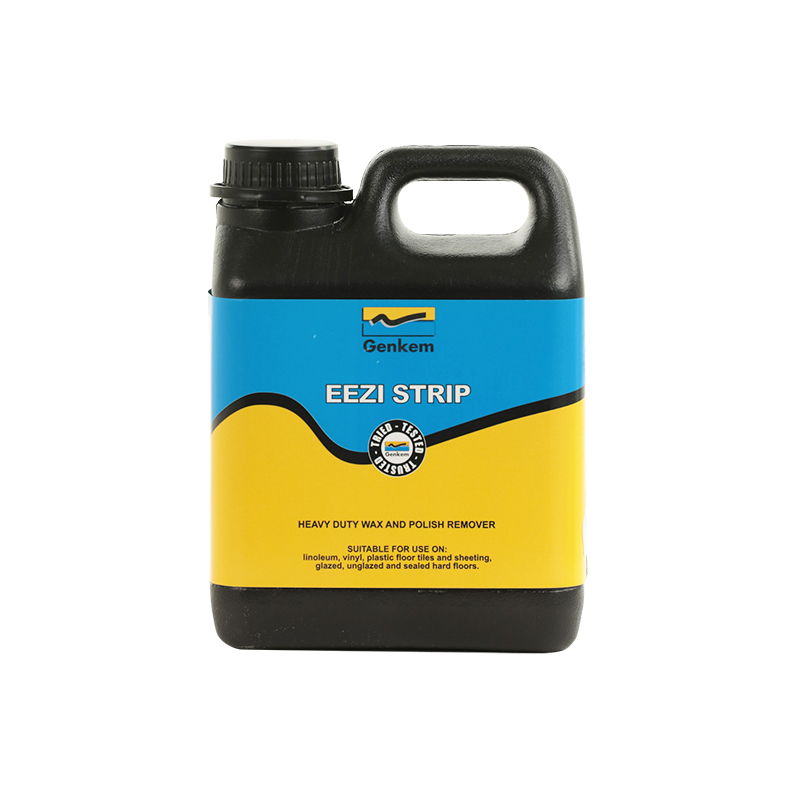 Genkem Eezi Strip is a safe, biodegradable stripper for the removal of waxes and polymer-based polishes on all types of resilient flooring materials. Genkem Eezi Strip will only remove waxes and polishes, without damaging underlying sealers.
Suitable For Use On:
Vinyl, quarry tile, linoleum, terracotta, natural stone, painted cement, all PVC floor tiles and sheeting, rubber, etc. Eezi Strip should not be used on wood or cork.
Available Pack Size:
1lt