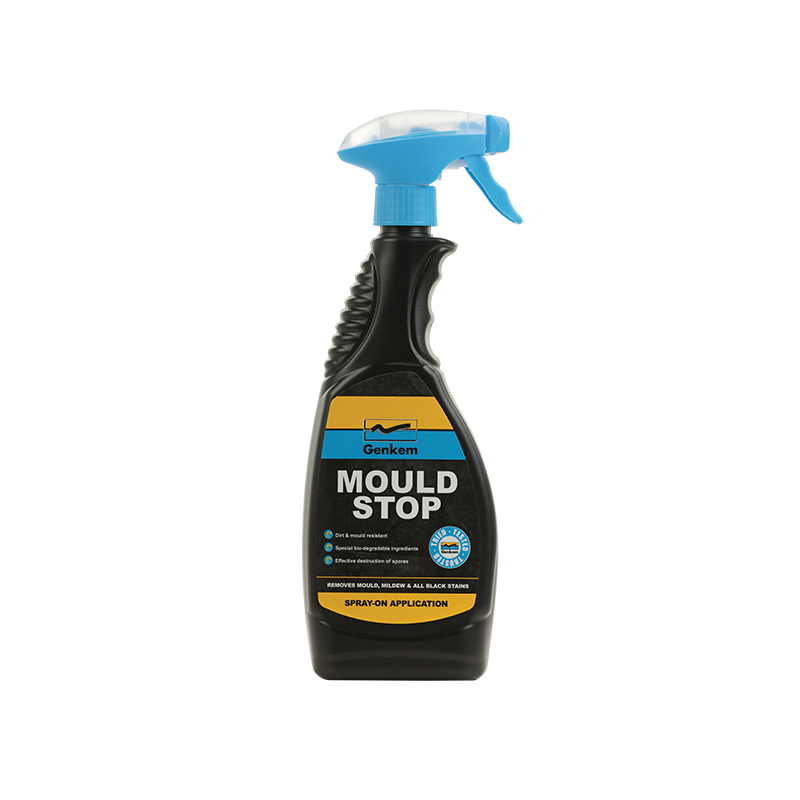 Genkem Mould Stop contains special biodegradable ingredients, which kill fungi, algae and bacteria and their spores, and emulsify and clean away the deposits upon which these organisms are living, thereby preventing their rapid re-growth.
Suitable For Use On:
Suitable for use as a cleaner and mildew remover for grout, plastered walls, mosaic, bricks, concrete tiles, ceramics, terracotta, ceilings, driveways, roofs, pool surrounds showers, toilets, jacuzzis etc.
Can also be used in sport clubs, clinics, hospitals, kitchens, restaurants, bathrooms etc.
Available Pack Size:
500ml