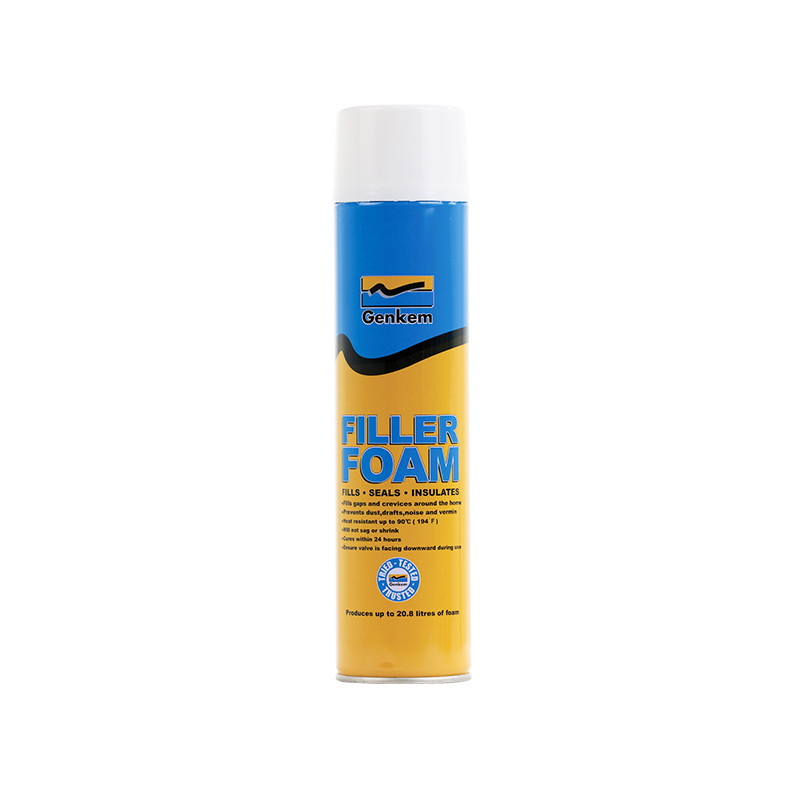 Genkem Filler Foam is a quick and easy gap filler that can be cut, sanded, plastered or painted once cured. Genkem Filler Foam will not shrink or sag. Hardens quickly with air moisture. Heat-resistant up to 90°C.
Suitable For Use On:
Filling gaps and holes around the home. Effectively blocks out dust, noise, drafts and vermin. During the installation of windows and door frames, piping and air conditioners. Sealing off openings in roof constructions.
Not Suitable For Use On:
Silicone materials, Teflon, polyethylene or polypropylene
Available Pack Size:
500ml