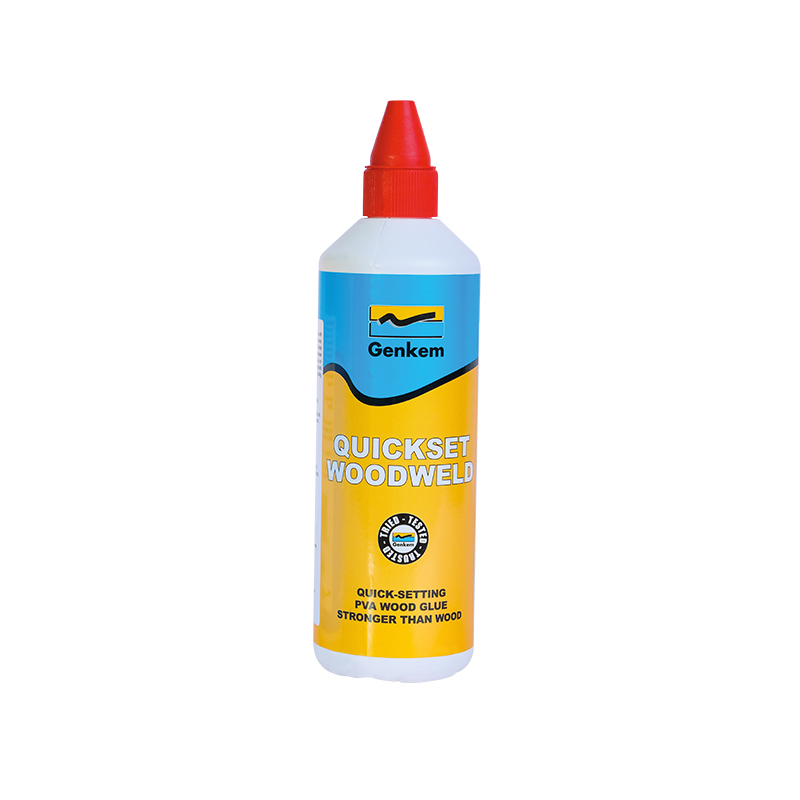 Genkem Quickset Woodweld dries clear and should be used when the quality of the finished product is the major consideration. This adhesive has the best penetration on hardwoods but can also produce excellent results on softwoods and various composition boards.
Suitable For Use On:
Various softwoods and composition boards, paper, leather, felt, stone and a variety of substrates.
Available Pack Size:
125ml, 250ml, 500ml, 1lt, 5lt