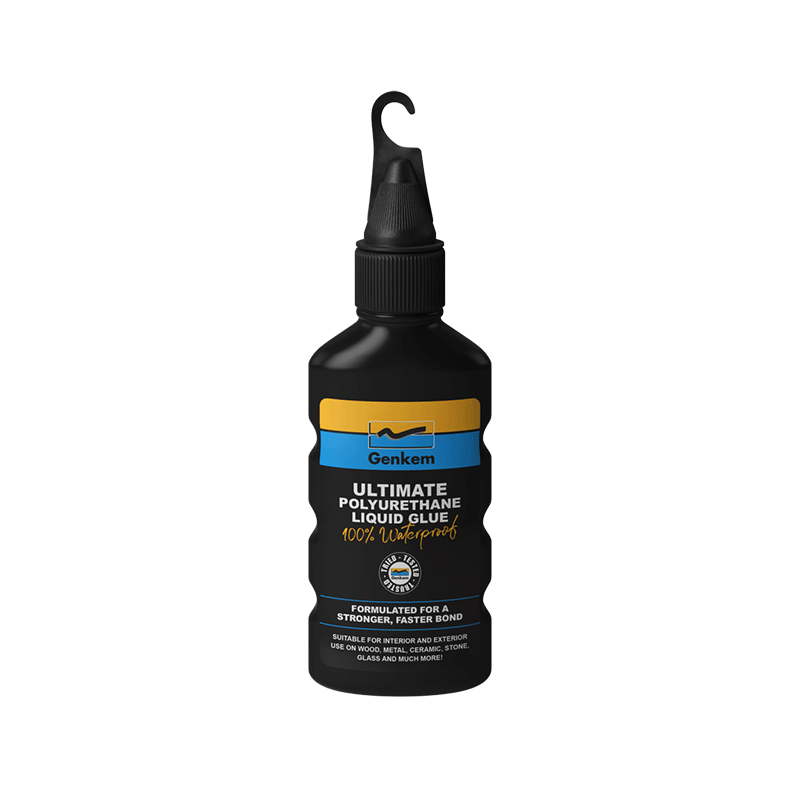 ULTIMATE POLYURETHANE LIQUID GLUE 100% WATERPROOF
Genkem Ultimate Polyurethane Liquid Glue 100% is a one-component moisture cure, polyurethane adhesive that bonds virtually anything. This versatile, 100% waterproof adhesive is temperature resistant and expandable after application. It passes ANS1/HPVA Type Two Water Resistance 204/205-D4. Formulated for a stronger, faster bond and dries clear for a natural looking glue line. Resists solvents, heat and mildew, and is paintable.
Suitable For Use On:
Wood, Metal, Ceramic, Stone, Foam, Glass, Plastic, Concrete, Brick and more.
Indoor and outdoor application.
Not Suitable For Use On:
Polypropylene & Polyethylene Plastics.
 Available Pack Size:
125ml, 250ml