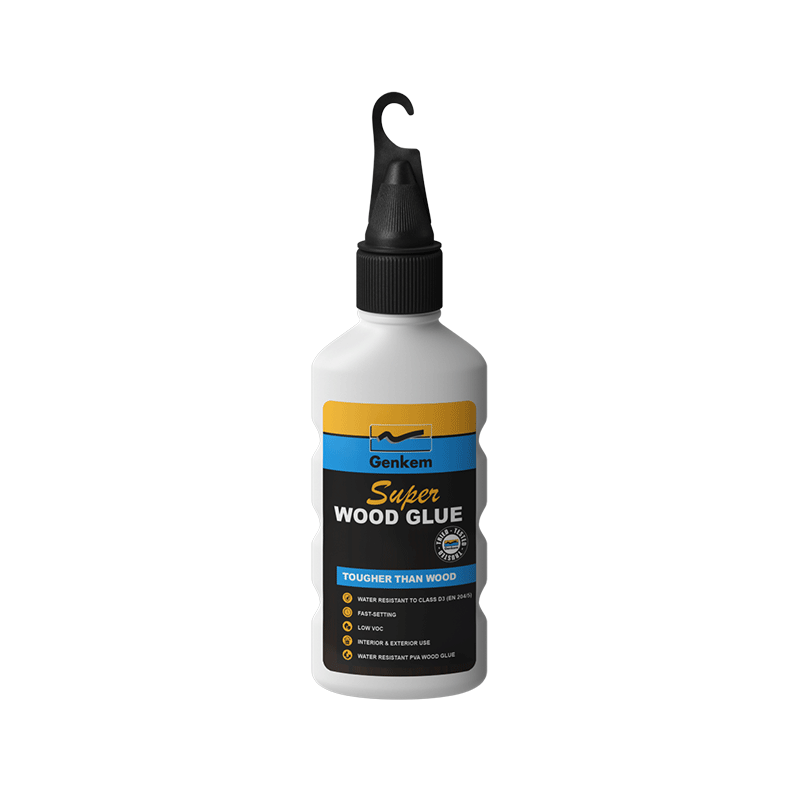 Genkem Super Wood Glue is a polyvinyl acetate emulsion adhesive with quick-setting properties that produces reliable performance. The product is a one component, humidity resistant, cross binding PVA wood adhesive suitable for interior and exterior use. When dry, the adhesive will produce a clear glue-line. Water resistant to class D3 (EN 204/5).
Suitable For Use On:
Designed mainly for the use on hardwoods but will also produce excellent results on softwoods and various composition boards. Also suitable for bonding paper, leather, board, felt and a variety of substrates.
Available Pack Size:
125ml, 250ml, 500ml, 1lt, 5lt