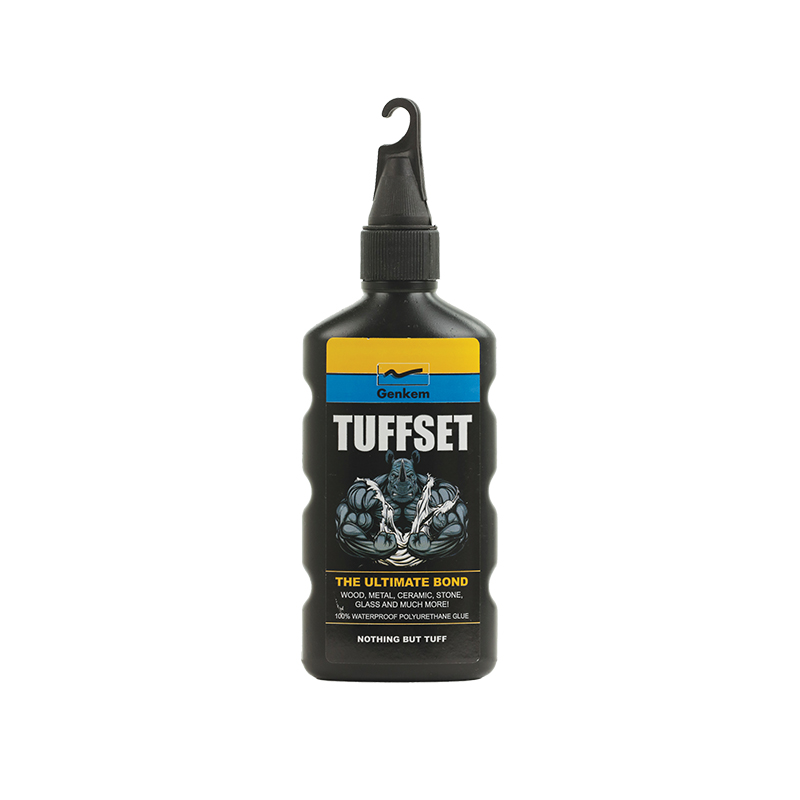 Genkem Tuffset is a moisture cure adhesive that forms a bond that's STRONGER THAN WOOD. Waterproof and passes ANS1/HPVA Type Two Water Resistance. Specially formulated for a stronger, faster bond, on a variety of wooden surfaces. Strong, durable and water-resistant, it bonds wood to wood and dries clear for a natural looking glue-line. Resists solvents, heat and mildew. So versatile it can be used for both interior and exterior applications. Easy to use, with quick drying properties, Genkem Tuffset is the product of choice for any woodworking project.
Suitable For Use On:
Interior and exterior use.
Available Pack Size:
125ml, 250ml,