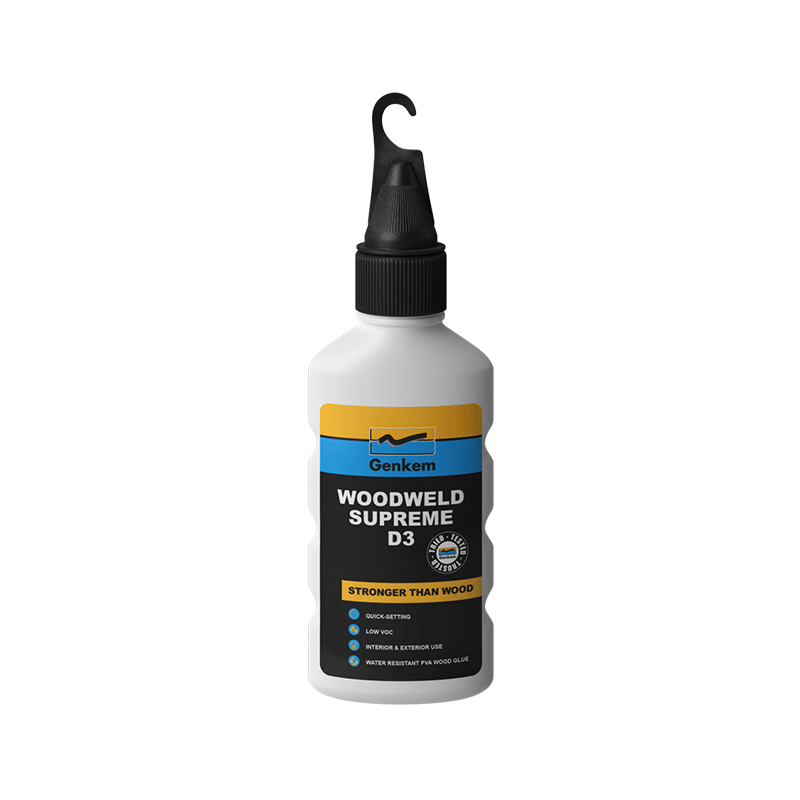 Genkem Woodweld Supreme D3 is a polyvinyl acetate emulsion adhesive with quick-setting properties that produces reliable performance. The product is a one component, humidity resistant, cross binding PVA wood adhesive suitable for interior and exterior use. Genkem Woodweld Supreme D3 should be used where quality of the finished product is the major consideration. When dry, the adhesive will produce a clear glue-line. Water resistant to class D3 (EN 204/5).
Suitable For Use On:
Designed mainly for the use on hardwoods but will also produce excellent results on softwoods and various composition boards. Also suitable for bonding paper, leather, board, felt and a variety of substrates.
Interior and exterior use.
Available Pack Size:
125ml, 250ml, 500ml, 1lt, 5lt