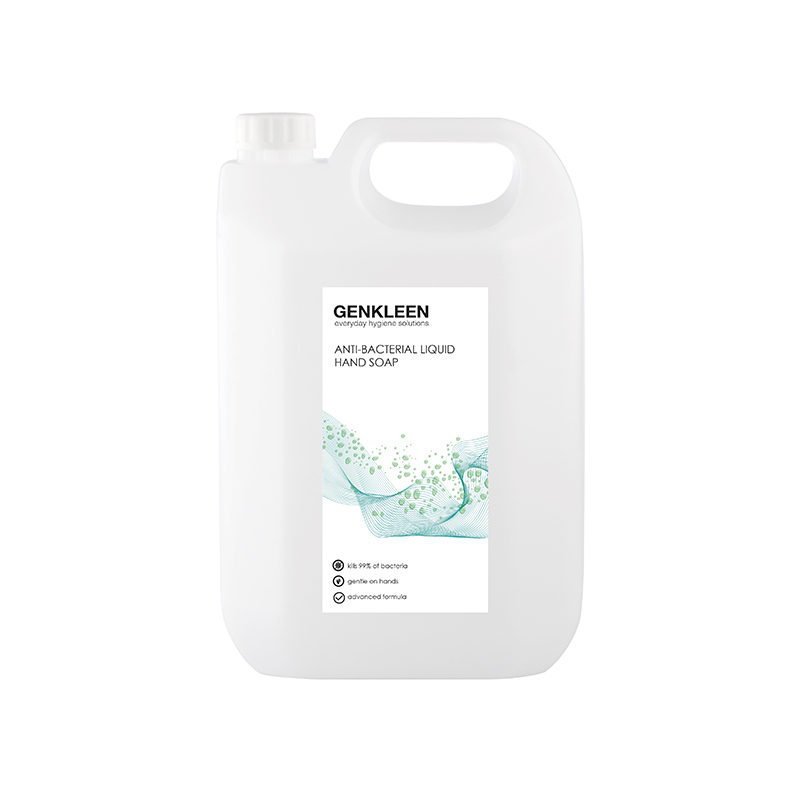 ANTI-BACTERIAL LIQUID HAND SOAP
GenKleen Hygiene Anti-Bacterial Liquid Hand Soap gently removes dirt and germs, whilst leaving hands clean and nourished. Kills 99% of germs and is safe for hands and skin. The natural moisturisers and nourishing ingredients leave hands feeling soft and assists in combatting dryness.
Instructions For Use
Apply a moderate amount to hands and wash with water, gently removing dirt and germs.
Ingredient List
Aqua, Cocamidopropyl Betaine, Euroglyc D, Chlorhexidene Gluconate, PEG – 7 Glyceryl Cocoate, Myrtrimonium Bromide, Citric Acid, Parfum.
Active Ingredients
Myrtrimonium Bromide, Chlorhexidene Gluconate.
Storage
Keep out of reach of children, pets and uninformed persons.
Store in a cool, dry place and ensure the lid is tightly secured. Check the product for any leakages.
Health & Safety
External use only.
In case of accidental contact with eyes, rinse immediately with cold water and seek medical advice.