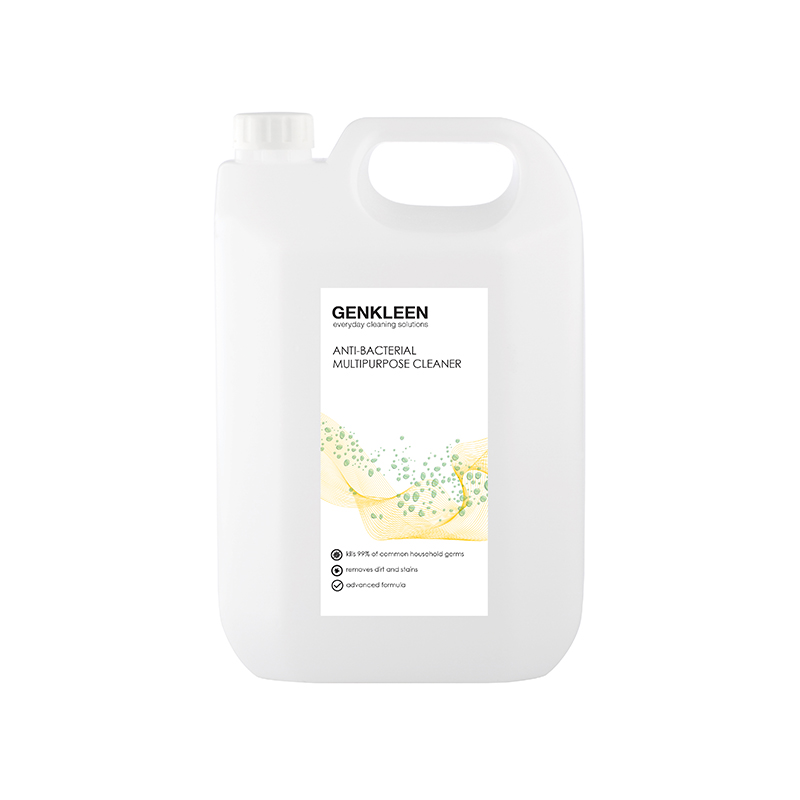 ANTI-BACTERIAL MULTIPURPOSE CLEANER
GenKleen Multipurpose Disinfectant & Anti-Bacterial Cleaner is for use on non porous hard surfaces e.g. kitchen counters, ceramic tiles, vinyl tiles, concrete floors, sinks & wash up areas, work environments and public areas.
Instructions For Use
For daily cleaning: dilute 30ml to 5l of clean water.
For tough dirt and deep cleaning: apply undiluted with spong or cloth.
To disinfect: apply undiluted. Leave on surfaces for 5-6 minutes before wiping off to remove.
Ingredient List
Aqua, Cocamidipropyl Betaine, Benzalkonium Chloride, Myrtrimonium Bromide
Active Ingredients
Benzalkonium Chloride
Storage
Keep out of reach of children, pets and uninformed persons.
Store in a cool, dry place and ensure the lid is tightly secured. Check the product for any leakages.
Health & Safety
External use only.
In case of accidental contact with eyes, rinse immediately with cold water and seek medical advice.
GENKLEEN CLEANING & HYGIENE SOLUTIONS