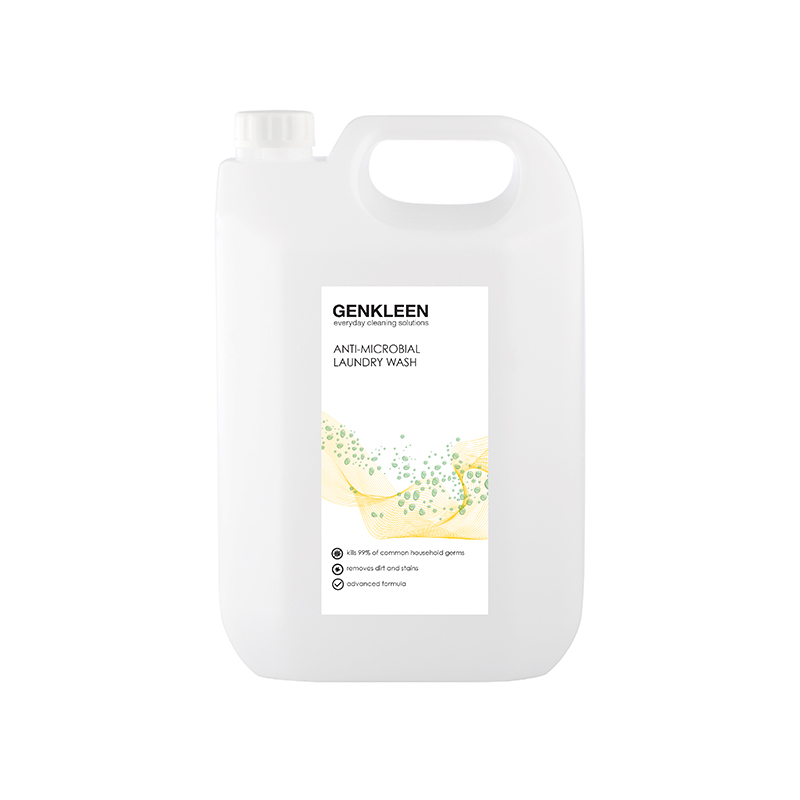 ANTI-MICROBIAL LAUNDRY WASH
GenKleen Anti-Microbial Laundry Wash is perfect for use at home or in an undustrial setting to wash the compulsory cloth masks. Removes dirt and stains, killing 99% of germs.
Instructions For Use
Dilute 50ml of detergent with 5 litres of water when cleaning of laundry.
Ingredient List
Aqua, Benzalkonium Chloride, Myrtrimonium Bromide, Parfum (Fragrance).
Active Ingredients
Benzalkonium Chloride
Storage
Keep out of reach of children, pets and uninformed persons.
Store in a cool, dry place and ensure the lid is tightly secured. Check the product for any leakages.
Health & Safety
External use only.
In case of accidental contact with eyes, rinse immediately with cold water and seek medical advice.