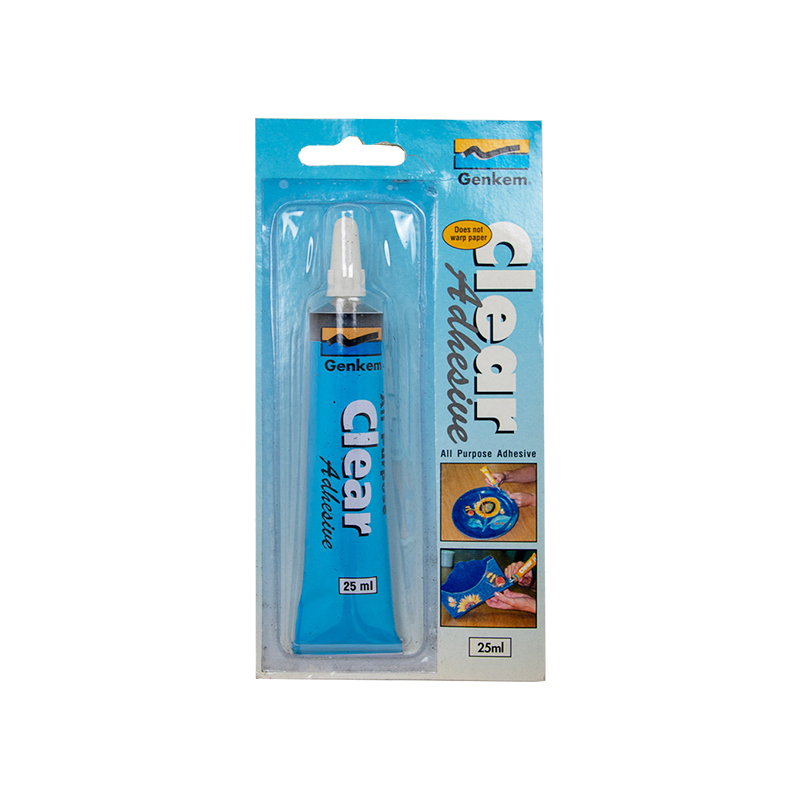 The all-purpose household adhesive perfectly suited for general DIY or craft applications. It is easy to apply and dries quickly to an almost invisible glue line. Genkem Clear Adhesive offers water and oil resistance and is designed to give good adhesion to a variety of household materials.
Suitable For Use On:
Cardboard, leather, felt, polystyrene foam, rubber, paper, wood (coated or un-coated), metal and ceramics.
Not Suitable For Use On:
Polished or unpolished surfaces.Plastics, e.g. polyethylene, polypropylene, polystyrene, rayon and acetate fabrics.
Available Pack Size:
25ml