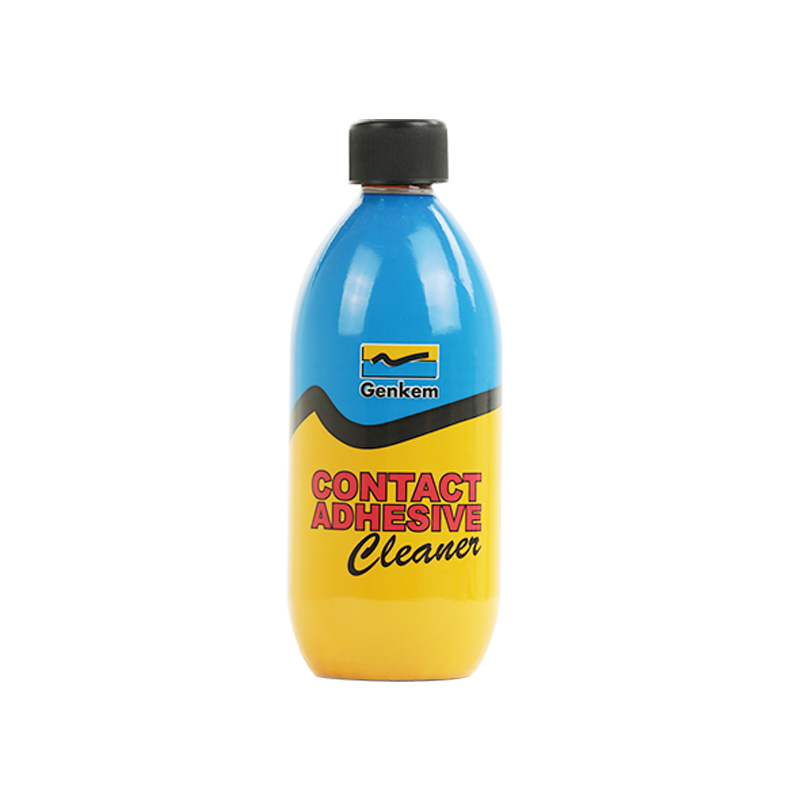 A unique, solvent-based liquid specially designed to remove residue from solvent adhesives and is able to tackle wet or dry adhesives. Genkem Contact Adhesive Cleaner can also be used for cleaning substrates prior to bonding, in particular rubber, metals and many other impervious surfaces. It can also be used to dilute the spread rate of Genkem Contact Adhesive as well as for priming very porous surfaces.
Suitable For Use On:
Removing old adhesive from small areas. Removing grease, wax and similar stains. Cleaning spills or excessive Genkem Contact Adhesive squeeze out, without affecting the glue line.
Available Pack Size:
500ml