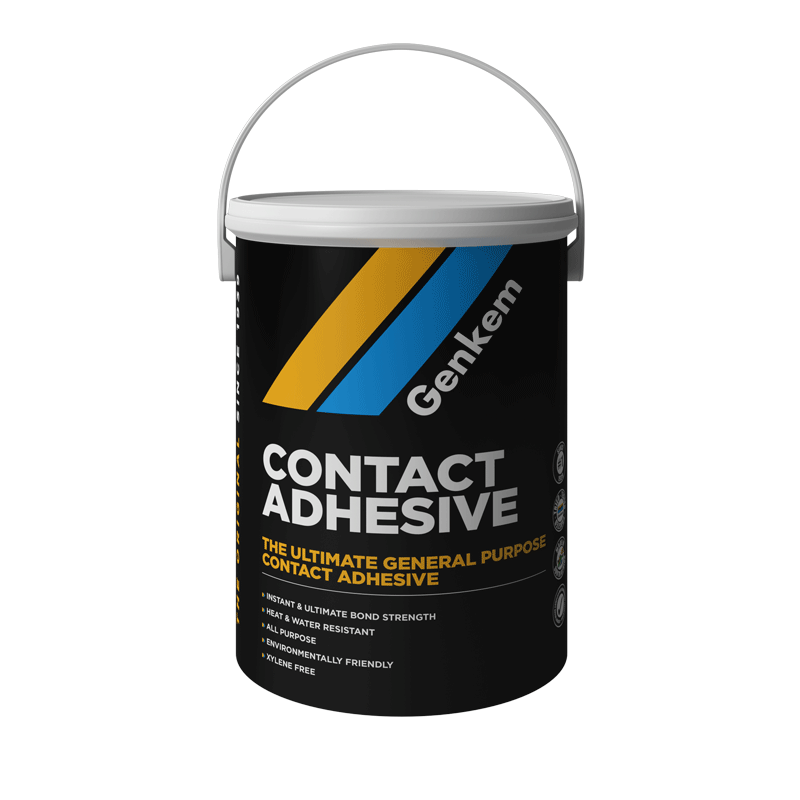 The ultimate general-purpose contact adhesive that is a toolbox essential. Offers fast, flexible and permanent bonding – one of the best bonding agents for durability. It can be used for bonding almost anything but is especially useful for non-porous materials (e.g. glass, metal, hard plastics) that other adhesives can't glue together. Genkem Contact Adhesive offers good brush ability for easy application in hard to reach places. In its wet form it will stick to a variety of surfaces, and in its tacky to dry form, it will only stick to itself. Once adhered, it is nearly impossible to rip apart.
The Ultimate General Purpose Contact Adhesive
Instant & Ultimate Bond Strength
Heat & Water Resistant
All Purpose
Environmentally Friendly
Suitable For Use On:
Wood, processed boards, masonite, plywood, veneer, floor coverings, foam, canvas, leather, felt, cloth, linoleum, glass, metal, rubber, cork and some plastics.
Ideal for hobby crafts, shoe repair, leather work, decorative work and general DIY projects.
Not Suitable For Use On:
Certain plastics such as polystyrenes and sheet vinyl.
Available Pack Size:
50ml, 100ml, 250ml, 500ml, 1lt, 2lt, 5lt