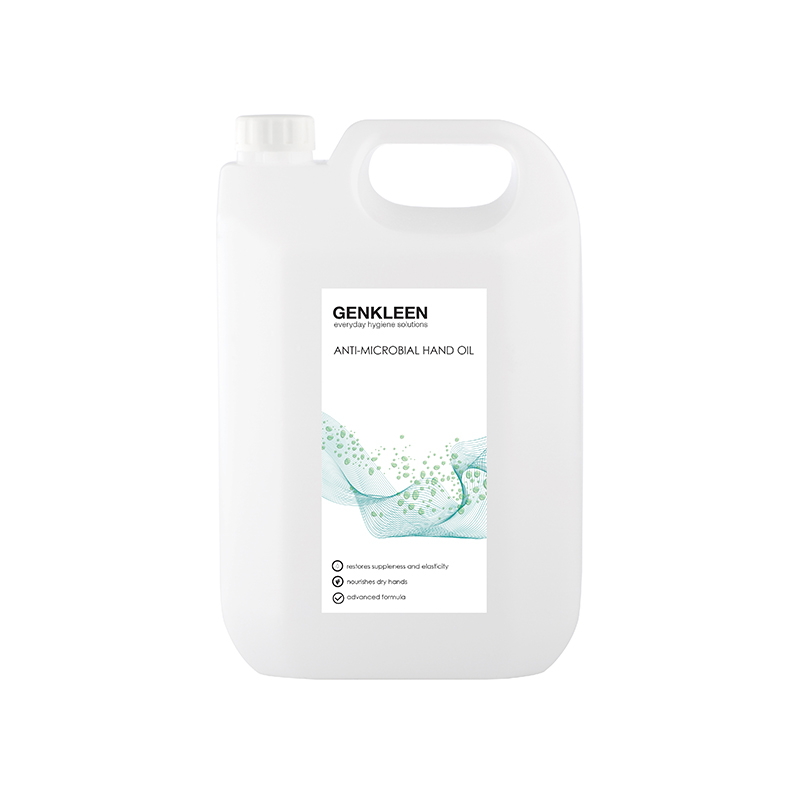 HYGIENE ANTI-MICROBIAL HAND OIL
GenKleen Hygiene Anti-Microbial Hand Oil leaves skin feeling nourished and assists dry hands to regain suppleness and elasticity. A light and non-greasy oil that penetrates the skin whilst soothing and refreshing. Suitable for all skin types.
Instructions For Use
On clean, dry hands gently massage into palms, on and inbetween fingers. On average three droplets will suffice for both hands.
Use as and when required.
Ingredient List
Helianthus Annus (Sunflower seed oil), Isopropyl Myristate, Rosmarinus Officinalis Extract, Parfum (Fragrance).
Active Ingredients
Rosmarinus Officinalis Extract
Storage
Keep out of reach of children, pets and uninformed persons.
Store in a cool, dry place and ensure the lid is tightly secured. Check the product for any leakages.
Health & Safety
External use only.
In case of accidental contact with eyes, rinse immediately with cold water and seek medical advice.