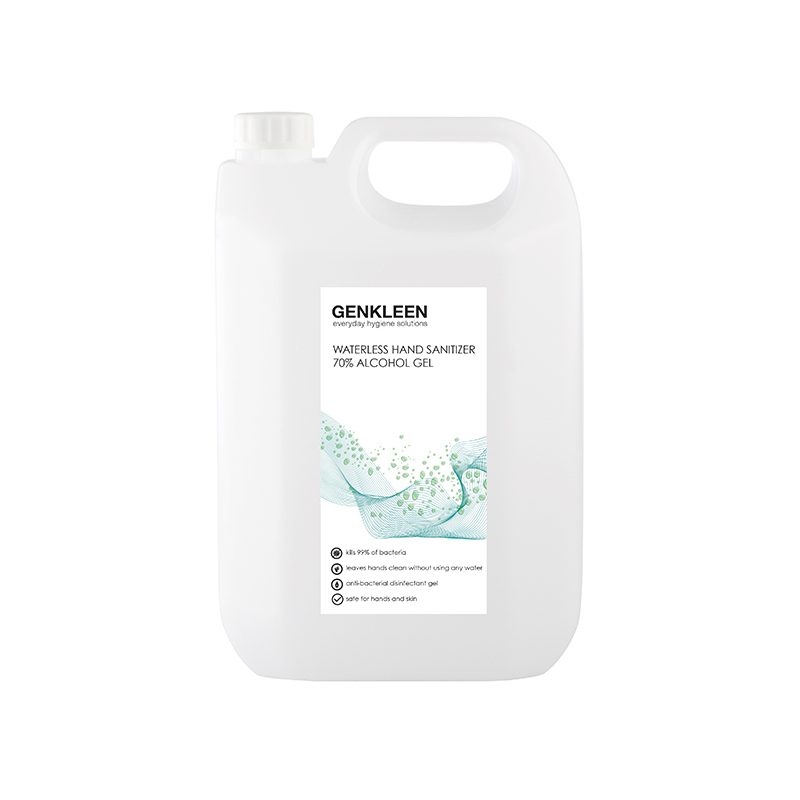 WATERLESS HAND SANITIZER – GEL
GenKleen Hygiene Waterless Hand Sanitizer 70% Alcohol Gel is an anti-bacterial disinfectant gel suitable for hands and skin. Kills 99% of germs and bacteria, leaving hands clean without using water.
Instructions For Use
Apply a moderate droplet to hands and rub into hands thoroughly.
Leave to dry naturally.
Ingredient List
Alcohol, Aqua (Water), Propylene Glycol, Tocopheryl Asetate, Acrylates/C 10-30 Alkyl Acrylate Crosspolymer, Sodium Hydroxide, C142090.
Active Ingredients
Alcohol
Storage
Keep out of reach of children, pets and uninformed persons.
Store in a cool, dry place and ensure the lid is tightly secured. Check the product for any leakages.
Health & Safety
External use only.
In case of accidental contact with eyes, rinse immediately with cold water and seek medical advice