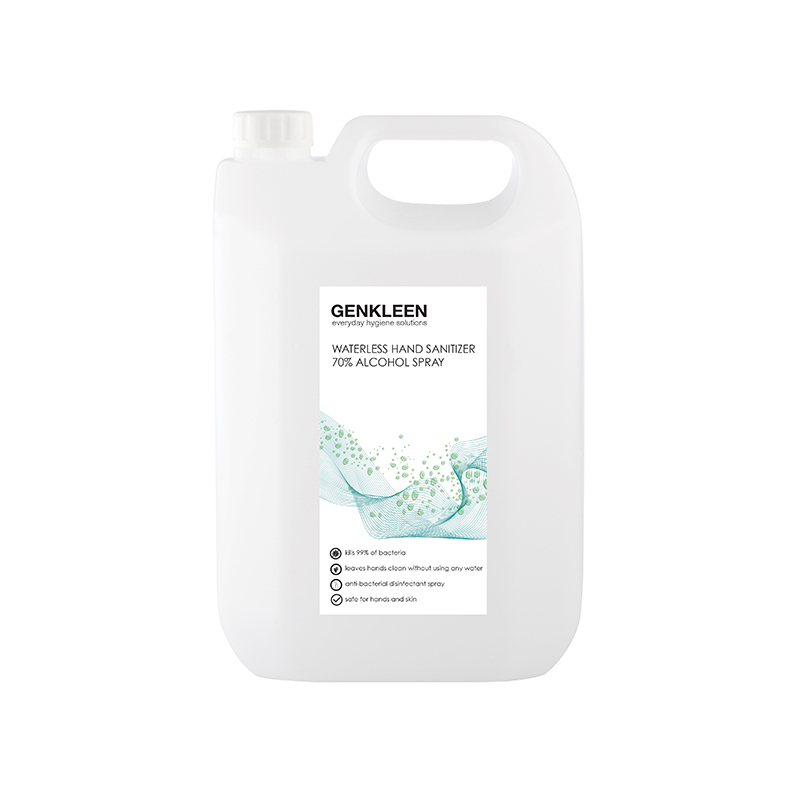 WATERLESS HAND SANITIZER – SPRAY
GenKleen Hygiene Waterless Hand Sanitizer 70% Alcohol Spray is an anti-bacterial disinfectant spray suitable for hands and skin. Kills 99% of germs and bacteria, leaving hands clean without using water.
Instructions For Use
Spray evenly at a distance of 20cm from hands.
Rub into hands thoroughly and leave to dry naturally.
Ingredient List
Alcohol, Aqua (Water), Propylene Glycol.
Active Ingredients
Alcohol
Storage
Keep out of reach of children, pets and uninformed persons.
Store in a cool, dry place and ensure the lid is tightly secured. Check the product for any leakages.
Health & Safety
External use only.
In case of accidental contact with eyes, rinse immediately with cold water and seek medical advice.